Mailed '66 Fury's
Do you wan't to sent me pictures of your (Sport) Fury? Please mail them to info@66sportfury.com
Most of the small pictures are thumbs. Click it for the bigger one. The pictures are below the story about it.
1966 Fury production figures
——–
Dean from Ontario (Canada) has this 1966 Sport Fury for a few years.
It's a convertible with a Commando 383 2 barrel in it. It turns quite some heads when he's driving it.



'66 Fury II, 58,000 mi, passed from father to son then purchased by SpringPlace Auto Sales Lewisburg, TN. It's a keeper says Barry.



Gary Walkden owns this 1966 Dodge Phoenix and he is from Brisbane, Queensland, Australia.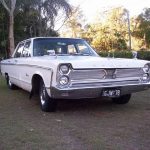 Mr. Peters from Sweden owns this '66 Sport Fury or 32 years now! Well kept!

Chuck's barnfind in Northern California. At the first picture, it is pulled out of the barn. In three days he washed & cleaned the '66 Fury III.
It runs great and had 95,000 miles on it. Also a nice find Chuck!

Alan from Maryland (USA):  Hi, I bought this car about two weeks ago. Found it in a barn, believe it or not, covered up with about twelve blankets. It's red with black int & black top with 20782 miles on odometer. One small spot of rust on hood and fender, just surface rust. Top is soft, all rubbers are soft. no dents. It has a 318 motor. I have the original title from 1966, one owner car, parked it in 1969. Have bill of sale stating the mileage I think. Production was about 3048. Nice find Alan!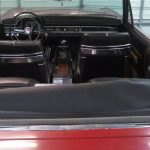 Javier from Spain has a '66 Sport Fury with a 318ci, A/C, front disc brakes and power windows.

Jim is living in Detroit USA andmailed his 1966 Sport Fury. It had a 1973 440ci under the hood. He is restoring the car.

Jimmy from Eden NC has this nice '66 Sport Fury. It's powered by a 383ci.

Dan's black '66 Sport Fury has a 383ci under the hood and has 4 on the floor.

David tells me that he owned the '66 Sport Fury a long time ago. It had a 383ci Commando engine.
It was his first car and sold it in 1988.

Frank ownes this nice convertible since 1981. Factory a/c, power top, original wheel spinners & fender skirts.


Justin says: This is my 66 Fury III. It has a 451 stroker motor, 3:73 posi, Flowmaster exhaust.

Here's the baby of Lynn from North Augusta SC. It's powered by a 318ci.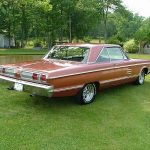 Mike is living in Connecticut and just put a fresh 383/727 in. 67k on the clock, and soon installing some headers.


This '66 Sport Fury is called Meg. The car is from Matt from Nashville.

1966 Plymouth Fury I, 2 door sedan, slant 6, 3 speed on column.
No options (not even a radio). Currently being converted to 383/4 speed.
Owned by: Stan Paralikis, Boston, MA & Sebring, FL.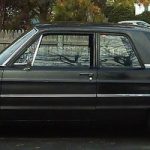 The 1966 Sport Fury of Jon Coley from Bakersfield, CA……far from original with a 383 4brl

RW's '66 Sport Fury convertible with a 383 dual snorkel 4bbl orange.


Tom lives in Liberty Hill TX and mailed a few pictures of his 383ci powered '66 Fury.



Dennis is living in Texas and is going to restore this '66 Fury III. Powered by a 383ci Commando.


Ted from Teutopolis ILL shows his nice '66 Sport Fury.


Brian from California sends a few pictures of his '66 Fury with a '71 440ci in it.


The 1966 Plymouth Sport Fury of Mark. He is living in Marlton NJ.




The 1966 Plymouth Fury III of Daniel Combs from Rineyville Ky. Engine 440 bored .60 over, balanced, flat top pistons, Torker aluminum intake, 1150 Holley dual feed. Has been upgraded to electronic ignition. 727 torque flight with 3.23 posi. Original 14×7 Torque Thrust wheels.


The 1966 Plymouth Sport Fury of Cary.

Stevie bought this '66 Fury III 383 in Denver Colorado, and is living in Bremen, Germany.

Marc & Bruna's '66 Fury III (PA / USA)

The '66 Fury from andreas from Sweden had a 440ci in it.


Original, not restored '66 Sport Fury from David, Indiana.

Martin's '66 Sport Fury. Martin lives in Florida and bought the car in Iowa for a steal….$4000 !! It has a litle bit of work, the front seats need recovered, A/C needs work and two small rust spots in rear quarters need repair, then some fresh paint. The wheel skirts and the piece of missing trim are in the trunk.


Rick from the south of Australia: I thought i would send you some photos of my '66 Dodge Phoenix. It has a 318 poly motor which has been completely rebuilt & bored 40 thou, 650 holley 4 barrell carby , 727 torqueflite trans with stage 2 shift kit B&M Megashifter, 8 3/4 diff with 3.93 gears.

Jeffrey from Geneva, Ohio says this Sport Fury I have owned about 5 years now. It is in very nice shape and has the original J code (440 4BBL) engine. I believe this is a very rare option, as I have only seen or heard of 2 others since I owned it that were originally equipped with this engine.

Ryan bought a '66 Sport Fury with a 383 ci. He recently pulled the engine out to have an overhaul. The car has factory disc brakes, a tach on the console, rear defrost, tinted glass and deluxe hub caps.

Julie's '66 Fury with a 318 ci wide block.

Dewan: Hello, thought these pictures might intrest you. It is a `66 with a 727 440 combo with 20″ rims, lincoln seats and shaved everything. Did 99% of the work myself and took just over 1 year to complete. Nice site for a not so popular car. Dewan from Whitehorse, Yukon Canada.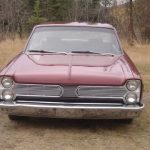 Tom Geer from Seattle, Washington purchaced his '66 Sport Fury in 2005. He shaved most of the mouldings off and painted it 2006 charger tangerine pearl metallic. The car has 94,000 orig miles on it. The 383 runs great and sounds better thru the late sixties Nascar style exhaust. He also lowered it about 4 inches.



Danny Baptista from Brooklyn NY is owning this 1966 Plymouth Sport Fury.

The 1966 Fury III from Nathan & Denise Lassiter from Mt. Olive, NC. It has a poly 318. Everything is new from shocks and universal joints, new carburetor, transmission with a shift kit, engine bored, new pistons, cam. Have a second car with a 440 in it.

Excellent Site ! My name is Lee, I'm 26 and I bought my 1966 Plymouth Fury III VIP in 2000 and have been slowly restoring it. It is an all original numbers matching Fury w/ a Commando 383 w/ the original 2bbl and the 727 TorqueFlite auto and is a 2door, been slowly returning her to original… I can go out today and crank her w/ two taps of the gas…hope to see and send more soon….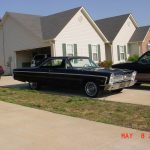 '66 Sport Fury powered by a Poly 318, owned by Steve Gransky of Piscataway, NJ.


Hadley's '66 Sport Fury with rebuilt engine, repainted viper red, all else is original.



Gustaf from Sweden owns the '66 Sport Fury.

Brian from Los Angeles owns this 1966 Sport Fury convertible.


Gürkan from Germany has a 1966 Plymouth Fury III 4-dr hardtop. The engine is an old 318ci wide block.


Carl says: First off wanna say i love your site….. its not to often i see such a great site about such a not so popular car. So great work on the site man. My name is Carl and im 21 years of age and live in Pismo Beach, Ca. Im a rockabilly/greaser who lives for nice cars and oldies cranked on the stereo. My grandpa gave me my 66 fury ll when i was 14 and it was in the worst of worst condition. It didnt run and was a million diff colors. So many years went by and literally one month ago i decided to fix it. I didnt think it was the most beautiful car i had ever seen but being the mopar fanatic my dad raised me to be i dicided to fix it anyway. Now i love it and i havent even done much to it yet. But i have a lot instore for this 66 ll. I love the fact that i can drive this car around and have people say, "I never heard of a Fury" Its one of a kind to me and even though i cant beat those millions of Bel Airs out there yet, i still look better than them. And hopefully soon i want to replace the 318 it has now with a 440 hemi. Cause i love buying gas…haha. Great site … keep up the good work my man……..Carl, aka double down


Bob's '65 Fury & '66 VIP & VIP model The 1966 Fury is a mid year V.I.P. two door hard top. It also has the special mid year color option "Turbine Bronze" and it's the original paint. The vinyl top is also original and in perfect shape. The engine again is a standard equipment 318ci poly head with automatic, and has 84,000 original miles clocked on it. Other features include the optional Turbine style hub caps and an original AM/FM Plymouth trans audio radio (non stereo). The car is driven through out the summer and has also been on many Historic Route 66 Motor tours. It was driven out to Owasso Michigan and was used in the filming of the soon to be released movie "Ordinary Killer". The 1965 Fury 4-door sport sedan has the original 318ci / 220 H.P. mechanical valve lifter (poly head) with automatic. It has a trans cooler, oil cooler, and has been converted to pointless ignition. It has all original interior in near perfect shape with the original "perlecent" vinyl seats. I bought it 10 years ago with 40,000 original miles clocked on it. It now has 100,500 miles on it, and the engine and trans is as strong as ever. The Sport Fury hub caps were piece mealed from several to make 4 good ones to give this old standard people hauler more flair. It's driven often in the summer and has been on many Historic Route 66 Motor tours from Chicago to Web City Missouri problem free.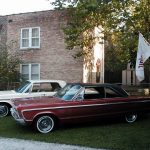 Renato from Brazil owns this Fury with a 318 ci in it. The car is in restauration at this moment.

Chris Corr, Old Town, Florida USA is the second owner of this 66 VIP,383-4 bbl. super commando, auto, a/c, tilt column, am/fm radio, 58,000 orig.miles, runs well with original carter carb and original driveline 3.23 suregrip, dual exhaust.

Dan Cisecki received this 1966 Sport Fury from his father in law in may 2003 and had to drive 600 miles to get it home. When he drove the car home, he saw the odometer pass 25,000 miles when driving in the mountains of British Columbia. He even has the "Retail buyers order and agreement" of 6 november 1965 with it!! Also he has the owners manual that is barely touched he says.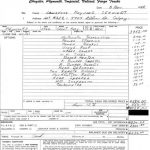 Chris wrote this to me: This is the SS Furious. Owned by Chris and Leah Shaffer of Mifflinburg, PA. Bought in 1997 for $1000.00. When I brought it home, it had several inches of mud underneath, and a hood full of hickory nuts from being used as a field car on a farm. Also looked like the Partridge Family bus from several different colors of primer. Original color was Soft Yellow. It came with a 383 and factory 4 spd. It now sports a mild 440, 4 spd OD, and a Dana 60 with 411 gears. Color is now Charcoal Pearl. Despite having full interior and a weight of 4000 lbs., has run a best time of 13.02 at 105 mph as this is a street/strip car. Took the 2001 Street Stick Championship at Beaver Springs Dragway. Kicked lots of Mustang booty. We love them Land Yachts! (note: I love them too!!!!!!…..nice picture, JD.)

Here is Mark's 1966 Plymouth Fury I 2-door sedan. Mark is living in Colorado Springs, CO. The car has a 318 poly head motor with a 3 speed manual transmission, shifted on the column. It's very much a base model, nothing fancy but floor and defroster for heat. The car was bought new in Colorado Springs and never left the area. Mark is planning to put a 383 and 4 speed in the car soon but it runs and drives now, so he's enjoying it as it is for now.


This is the ´66 Fury II of Dara & Chris Senechal from Connecticut, USA. The car has done 95.000 miles and Dara & Chris are the 2nd owners. Under the hood there is a 318 that keeps the car going.

Here is the ´66 Sport Fury of Greg. He lives in Cooperstown, NY. He recently bought this car, after finding it in a barn, covered with bird crap. Car has all original parts, and painted three years ago. He bought it for $2,100…..a steal he says……. (Greg, please sent pictures again)

The ´66 Fury III of Steven Pinnell from Salina, Kansas USA. He´s 16 years old and is fixing up the car. It has a 318 in it, and that one is running, but the car needs a lot of work.

Ryan Munro's first car a ´66 Sport Fury from Duchess, Alberta Canada. A 383, 4 barrel, 3 speed automatic with dual exhaust.

The 1966 Sport Fury hearse of Natascha from the Netherlands. The car was imported a few years ago from Belgium. It has a 318 CI in it, and it looks like a nice ride to heaven…….

Dave Mills ownes this 1966 Plymouth Sport Fury since 1992. It is all original, unrestored with 46,000 miles. The top and rear window are still the originals also. This is a 383 but with the 2-barrel carb.

This ´66 VIP belongs Lonnie Bishop of Gainesville, Tx. It´s all original with 39,000 miles.

This is the ´66 Sport Fury of Rito. He recently bought it for $2,200. It has a 383 Commando, Flowmasters, Holley 650, 391 posi rearend and a shift kit.

Mike D´Antonio´s first car….a 1966 Fury VIP. In 1987 he hit a car that ran a red light, and the front was dented a bit. Mike lost interest in the car and towed it away in 1991. Currently he´s fixing a ´86 GLH….gladly….a Mopar again…..


Tomi Monto´s 1966 Fury III with a 225 ci 6 in-line engine. It has an 3 speed manual. Tomi is living in Finland.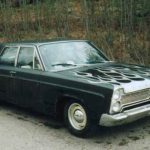 Thor´s 1966 Sport Fury. On the picture without an engine, but he has a 600 hp 440ci for it.

Justin´s 1966 Plymouth Sport Fury. Justin lives in Tucson Arizona. He bought the car two years ago, rebuilt the 383 commando V8 engine this summer. It has a Edelbrock 600cfm 4bbl carburetor, a 727 3 speed automatic transmission, car is all original, and bought it for $1600, rust free Arizona car. It has factory air, power steering & brakes, electric seats.

Andy Linda´s two Sport Fury´s. The red one is a driver and the black one is for parts. Both have a 383 ci engine and one is an automatic and the other one is a 4-speed.

Here are a few photo's of the 3 cars of Sean Kauffman, He´s living in Beatrice, Nebraska. He´s 18 years old and he own´s three fury´s. His first car ever was the white w/ red interior, it's a 66 Fury III with a 318. He hasn´t driven it much recently as the engine is pretty much shot, after it sat out in a particularly bad blizzard. The dark blue one w/ blue/leopard interior is his most recent addition. It's a 66 Fury II also with a 318. It's pretty much a parts car and he´s going to swap engines between the II and III. It's paint job is kind of a personal touch from one night when he´s got a little too bored. The red one is a ´65 Sport Fury with a 383 with a little under 500 hp, 727 auto w/ac factory tinted windows and an original near mint (black) interior. He´s planning on fixing up the Sport Fury, and selling the Fury II.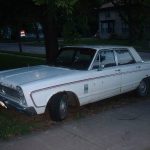 The ledsled of John Hershner, in the summer he´s driving the car all over the state. The car has a 440 with a 355 gear.

This is Charlie Barbuti´s 1966 Plymouth Fury. He own´s the car since about 1980 or so. Just had it repainted in 1995, new seats, new top. He got rear ended last spring, and that really hurted, but his bodyman got it back in shape. Original color was a yellow or creamy beige. He never like it then, but now when he sees them it doesn't look that bad. The 318 takes him wherever he wants to go.

The 1966 Dodge Phoenix of Robert Sarli. He´s from Sydney, Australia. He owns the Dodge for almost 10 years now, and he wouldn´t trade it for anything else……The car next to Robert´s Dodge is of his friend Alvaro Romanelli. It is a 1977 Valiant.

Jeremy Blake´s ´66 Plymouth Fury III. He recently purchased the car for $750. Jeremy lives in Seattle WA, USA. The car has a 318, and a 2 barrel carb.




Art Schlachter´s 1966 Plymouth Sport Fury convertible. Art is living in Kentucky, USA. He has recently restored the car and it had done 41K miles. His convertible has a soft yellow outside and a citron (lt green) interior with moss green carpeting and padded dash.


Here Chad´s 1966 Plymouth Sport Fury with a 318 in it. He lives in Greer, SC in the USA. It is painted in a two tone color blue, but not in the factory. He put a set of new wheels under it, and that looks good. Other than the wheels, the only thing he had done is the exhaust. It now got dual flowmaster mufflers with 2 1/2 inch aluminum pipe all the way to the mainifold, and the pipe is welded to 3 inch stainless steel exhaust tips. It sounds great he says……He "stole" the car for $1600.



Matt Bailey´s 1966 Plymouth Fury VIP. He bought it for $900 and he´s the third owner. He love´s this car more than anything in the world. Her name is Pearl. The 1966 Fury is, by far, the best cruising car and it gets attention everywhere she goes!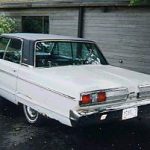 Here's a brief bio of the car of Jonathan Brown: factory color is white. As you can see its now red. It has power steering, power brakes, power windows and auto trans. It came with a 318 2bbl. It now has a '69 383 from a Chrysler Newport that's been bored out .030. t has an aluminum intake with a 650 Holley double pumper. Electronic ignition with 8mm Taylor vertex wires. 906 heads with hardened valve seats and aluminum valve covers that I painted red at the bottom of the fins. I don't know what make the headers are but they sure were not made for this car. It took about 3 days to make them fit. I had the original rad recored with 3 rows of dence core. The engine only has 500 miles after a complete overhaul. The tires are 225/60/15 on the front and 245/60/15 on the back. The interior will be done this spring.


The 1966 Fury of Des. He´s from Fort Walton Beach, FL. He installed air ride suspension on it.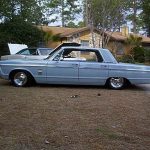 Peter Arnold´s 1966 Dodge Phoenix. The car originally has a 318 poly 2bbl, but he´s replacing it for a 383 4bbl. After that the car will get a full respray (same color). Picture is taken at one of their bi-annual Classic Car runs that attracts about 1,500 entrants. That is in Adelaide, South Australia.

Chuck Rosa´s '66 Sport Fury. It is an Arizona rustfree car with lots of extra parts.


Christopher Carroll used to own this 1966 Plymouth Sport Fury, but he sold it. It´s a 2 door hard top, with a 318ci in it with a 4bbl Holley carb.


Alan Williams´ Fury II. Alan lives in Dartmouth, Nova Scotia in Canada. The Fury II has a 318 ci and is an automatic. He purchased it 3 years ago.

Here are the Fury´s of Stefan Säll from Sweden. The dark red one is a VIP and the red 4-door is a Fury II. The stationwagon and the white convertible are Fury III.



Mica´s ´66 Fury II. Mica is from Los Angeles, CA. The car was bought for just $800,00. It has 3 speed manual.

Jason Adams´ 1966 Plymouth Sport Fury. He lives in a very small town called Montezuma in the state Georgia in the USA.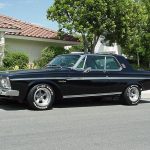 Here is the ´66 Fury II from Luuk from the Netherlands. There is a 360 ci in the front.

The ´66 Fury of Steve Braden with a very unique paint scheme on it. (The Doors, etc)


This 1966 Dodge Phoenix belongs to Brad McCracken from Bundaberg, Australia. It's powered by an original 318poly motor and auto. He has fitted airconditioning, but everything else is pretty standard. Click here for Brad's homepage.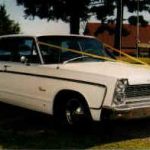 This Fury has a 450hp 383 with a manual 727TF and a 3.91 gear. Mark Fitzgerald, Orlando,Fl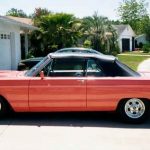 Perry from Edmonton, Alberta, Canada with his ´66 Plymouth Sport Fury convertible.

Jordan´s Fury III. He has got his own homepage.

Actually, this is a ´66 Dodge Phoenix. The Australian equivalent of the Plymouth Fury. It´s owned by Bryan Liersch and he´s using it for what is know as 'bashing' down there.
This car includes the following features: *Polysperical 318 engine, 727 transmission and 8.75″ rear end *Fully re-enforced, 1/4″ steel plated front end, cross member and diff housing, along with front suspension modifications to allow front shock adsorbers to be changed with ease. *12 point roll cage welded into box frame inorder to connect front and rear sub frames for additional stiffness. *4 shock rear end, 8 leaf rear springs *Long range fuel tanks *23/65/15 4×4 Tyres


The ´66 Sport Fury of Zachary Jaeger.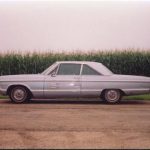 ´66 Fury III 318 auto. It belongs to my wife and is all original, except the hub caps. 140,000 miles on the clock. One owner car. Hope you like. Signed Vince L. Eaton, Phoenix AZ.


The 1966 Plymouth Sport Fury of Bob Weitzel from Novato, California. It has a 383 with Holley 750 and Edelbrock High Rise manifold with a 6pack scoop, aluminum slots, Euphoria etched into windshield. Torsion bars raised all the way up in the front for that kick ass stance.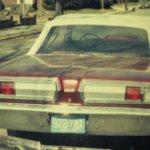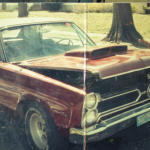 Cool looking ´66 Sport Fury of Tommy (MI / USA).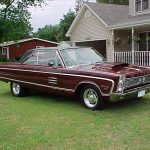 ´66 Plymouth Sport Fury 318ci of Kye Michael Nassar from Enfield, CT Usa.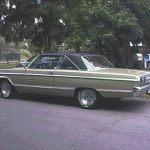 This is Karl´s ´66 Plymouth Sport Fury convertible.

The ´66 fury of Derek Huber.

The ´66 Plymouth Sport Fury (318 ci) of Eric Stevens.

The Fury of Sammy G. Wood.

This was the ´66 Sport Fury (318 ci) of Aaron from Mishawaka, Indiana.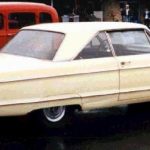 ——–
TOP ^